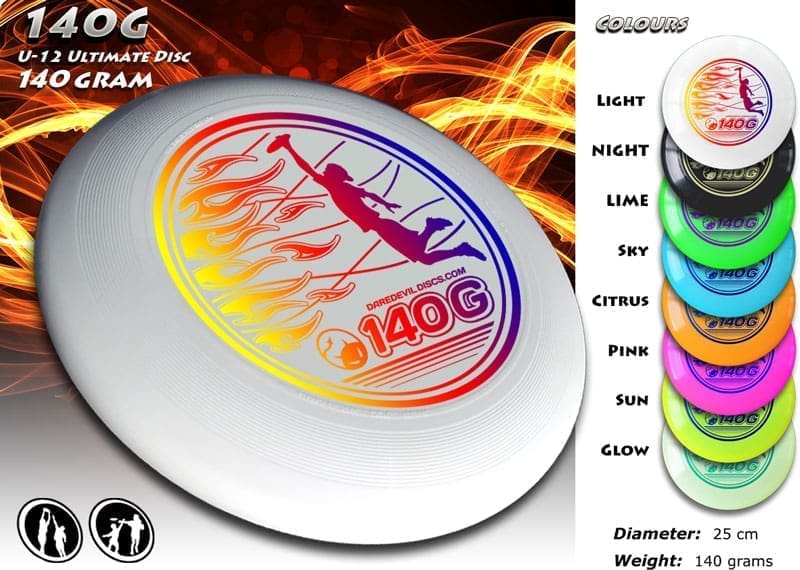 Product Information
Modelled after our very popular 175 gram ultimate 'Gamedisc', the new Daredevil '140 Gram' Disc is perfect for everyday fun or as a junior ultimate disc.
Designed for the age group of 12 years and younger, its lighter weight and smaller diameter is perfect for smaller hands. Despite its smaller size the flight pattern and your ability to make long stable throws still remains.
These '140 Gram Discs' can also be customized with your team, tournament or organizations logo. Check out our 'Customize' section for more details!
Whether you are competing in a U-12 tournament or just enjoying a day in the park with friends. Pick up one of these discs in our 'Shop' section or from one of our retail partners in your area and have fun!