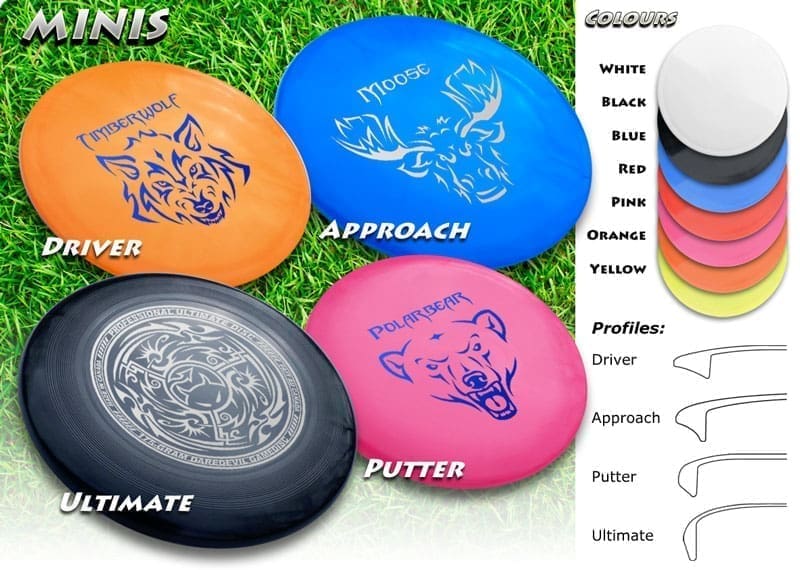 Disc Description
Weights –  Drivers  25-28 grams,  Approach  29 – 32 grams,  Putter  26-27 grams,  Ultimate  26-27 grams
These are miniturized versions of our most popular disc models.
Available blank, with our stock print shown above or customized prints!
Great for mini golf or as a marker.
Made from our Ultra Performance Plastic – Durable opaque plastic similar to our 'High Performance' plastic with improved grip and a little more flex.